When working from home there is a lot to think about. The most important, and sometimes stressful thing to think about is, what do I eat today?
I have been working from home in different countries for just over 5 years. Here are my top 5 things to eat and snack on.
The working from home sandwich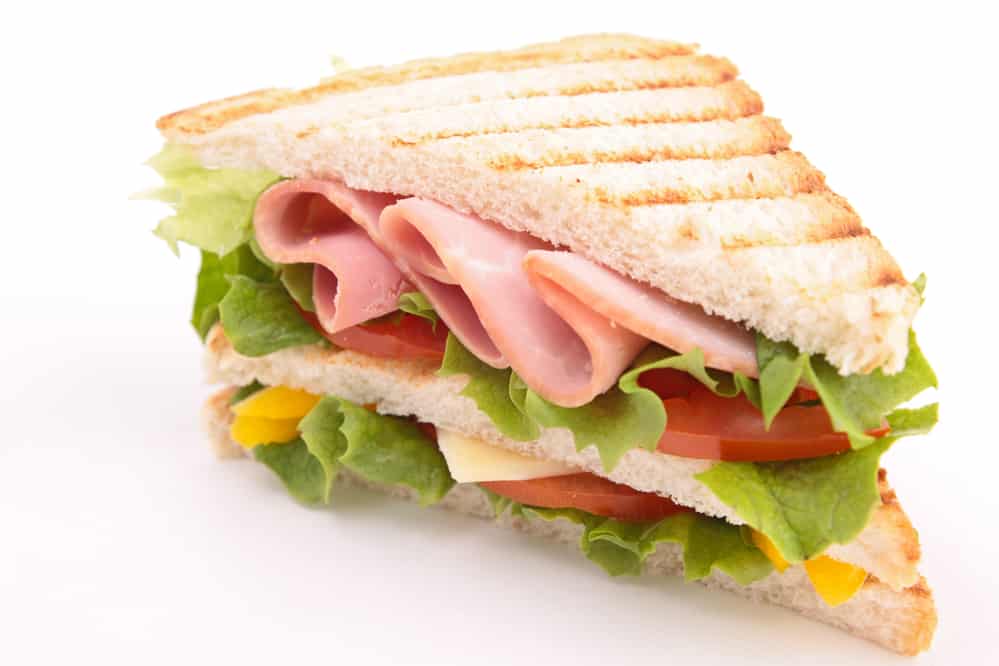 Sandwiches can be designed however you want. Adding in a balance of carbohydrates, vegetables and protein is everything you need for a fulfilling afternoon meal, to help you get through your working from home day.
Sandwiches are great because they can be prepared early in the morning or the day before. I sometimes make myself a sandwich while preparing my child's packed lunch. Sandwiches can usually last a day or two and are very practical and mobile. You can take a Sandwich anywhere with you. Just like Paddington Bear and his Marmalade sandwiches.
The Nomatic Pad Thai
You do not have to work remotely in Thailand to eat Pad Thai! Finding and order the noodles and tomato sauce from the comfort of your own home using Amazon is very possible. Ingredients can also be found in supermarkets.
If you really want to get into the swing of things, you can even get hold of some chopsticks and eat this dish using one hand, this is a great way to prevent one of your hands from getting dirty so you can work while you eat! Although it's advised to take a break at some point.
Chopsticks are excellent if perfected. If you are inexperienced at using chopsticks, stay well away from anything digital.
Digestive Biscuits
This may just be a British thing, but I love biscuits when remote working, in particular, I love Digestive Biscuits.. The dark chocolate ones… One pack can easily vanish in a day, so take this into consideration and try to limit how many to eat, otherwise, you may notice a weight gain!
Tomato Soup
It's not always hot outside or inside for that matter. As gas and electric prices increase and there is a cost of living crisis, many people are turning off the heating and keeping warm in alternative ways.
One way to stay warm while sticking to a budget is to have Tomato soup at lunch. Tomato soup is surprisingly healthy.
You may even want to grow your own Tomatoes, like me! Watering plants is a great reason to leave the work desk for a stretch.
Remote Working Pasta
Pasta is a guilt-free way to enjoy tasty, healthy food that will keep you looking good. The perfect pasta comes in various flavours and styles so there's something for everyone!
If your diet doesn't allow much bread or rice then get creative with this Italian staple by adding more vegetables – it'll be worth every extra minute spent in the kitchen.
Yoghurts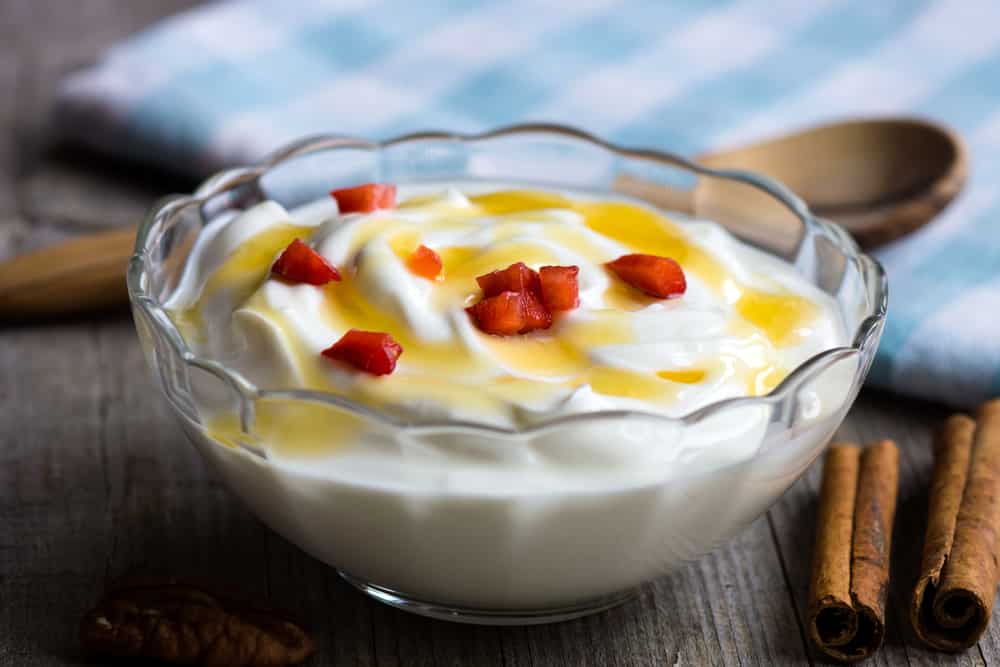 Yoghurts are great to have at the work desk because of how good they can taste and how practical they are. You just take one out of the fridge, pull back the lid and then eat with a spoon before disposing of the packaging.
The best thing about eating yoghurt when remote working is that there is variety. If you are feeling a bit naughty, just grab a chocolate one. If you feel like you want to experience Greece a little… Grab a greek yoghurt.
In fact, Greek Yoghurt is a very healthy thing to eat while working from home. According to The Healthline, the Greeks have been eating this yoghurt for over 2000 years!
Greek Yoghurt is very rich in protein and filled with nutrients and vitamins. When fruit is added in as well, it's a dream!
Healthy Fruit
Fruit is amazing and there are so many different types to eat at your desk while working remotely. The best thing about fruit is that you don't have to cook it.
There are reasons why we are taught to eat fruit at a young age, and we should keep eating it all our lives unless a Health professional tells us not to of course.
Fruits are an excellent source of vitamins and minerals, and they are high in fibre… This is everything you need in a healthy snack when working remotely.
Sitting at a desk all day and remote working isn't always the most healthy thing to do. It's been proven that eating fruits and vegetables each day can reduce a person's risk of developing heart disease, cancer, diabetes… Plus more. So what are you waiting for?
Poached Egg on Toast
poached eggs are a great option for remote workers who want a healthy, protein-packed breakfast that can be made quickly and easily. Poached eggs are also versatile – they can be enjoyed on their own, or added to other dishes like salads, pasta, or rice bowls. And cleanup is a breeze – just a little simmering water and a dash of vinegar is all it takes to poach an egg. Add in some tomato and lettuce if you want to add some garnish.
Pizza
One of the best perk of all is that you can have pizza delivered right to your doorstep. No more waiting in line at the pizzeria or fighting for the last slice at the office party. When you work from home, you can have fresh, delicious pizza anytime you want. So if you're ever feeling stressed or overwhelmed by work, just remember that working from home comes with one very important perk: pizza delivery.
What To Eat For Lunch When You WFH
There are many items of food that can be eaten for lunch when working from home, such as eating a Pad Thai to munching on a Sandwich. People have different taste buds, preferences and medical reasons for eating certain foods. It's important to cater lunch to individual needs and requirements. As well as having a healthy and balanced diet, food should be enjoyable.