A remote work vacation, also known as a workation, is a type of travel arrangement where individuals combine work and leisure while being away from their usual office, workspace or home. It involves temporarily relocating to a different destination, often for an extended period, while continuing to fulfil work responsibilities remotely.
During a remote work vacation, individuals leverage technology and flexible work arrangements to carry out their job duties while enjoying the benefits of being in a new environment. This could involve working from a hotel, rented accommodation, co-working spaces, or even outdoor locations like cafes or parks, depending on the available infrastructure and personal preferences.
Remote work vacations offer the opportunity to experience different cultures, explore new destinations, and maintain a work-life balance. They allow individuals to break away from the routine of their usual work environment, potentially boosting creativity, productivity, and overall well-being. People can take advantage of their free time before or after work hours to explore local attractions, engage in outdoor activities, or immerse themselves in the local culture.
It's worth noting that remote work vacations require careful planning and consideration of factors such as reliable internet connectivity, time zone differences, accommodation arrangements, and the ability to balance work responsibilities with leisure activities.
Whether you're looking for beach town vibes or thriving cities. These top five countries for digital nomads will have something for you so you can enjoy your remote work vocation.
The digital nomad lifestyle is only predicted to grow over the next few years. More companies are opening up to the idea of allowing employees to work remotely from home – wherever home may be.
A lifestyle that was previously accessible only to a select few professionals, as well as bloggers and remote teachers, is now becoming available to all types of careers. Now, more than ever, travel lovers are packing up their laptops and setting up in countries around the world. 
Whatever environment calls to you for working remotely; you will want to consider a few factors when selecting your perfect country to work and live as a digital nomad. A few of the important factors that digital nomads search for when deciding where to live are; safety, excellent Wi-Fi, great weather, community, and affordability.
 Many digital nomads choose towns with more infrastructure and central locations. This is so they can venture to more remote destinations on the weekends. 
That being said, when deciding where to set up a base as a digital nomad, remember to follow your heart. Everyone has different preferences and needs.
Some will prefer Europe or Asia, while others will feel the most comfortable in Latin America. The destinations below, in no particular order, are bound to meet the needs of all varieties of digital nomads. Soon your chosen place will feel like home. 
#1 Mexico 
Mexico has it all! Vibrant culture, delicious food, beautiful beaches, and a relatively low cost of living. This makes Mexico a paradise for digital nomads of all kinds.
There is lots of variety when it comes to where to base yourself when you work remotely from Mexico. Mexico City is a wild, chaotic, and culturally rich Metropolitan that is also very affordable. From mountains to beach towns and cities, there is something to suit whatever your heart desires. 
The cost of living varies, depending on the location, it's generally possible to find long-term accommodations for roughly ⅓ of the cost of the United States. 
The weather in Mexico is great year-round. If you need to escape the heat of the beaches, it's possible to venture up to the mountains. Where the climate is much cooler. 
The food is incredible and extremely affordable. You can find anything from 5-star restaurants to delicious street vendors with tacos for less than 1 USD.
Spend your morning surfing or attending a yoga class, before sitting down at a cool cafe. Then, wrap up your evening with cheap tequila and live music at the numerous hip bars and cantinas. 
#2 Thailand 
Thailand continues to be one of the most popular vacation destinations for digital nomads as well as backpackers and travellers. It has nearly perfect weather year-round and a low cost of living. Thailand is the perfect place for digital nomads to set up shop. 
There are a few challenges when it comes to working remotely in Thailand. It's difficult to be granted permission to stay long-term. To make your stay in Thailand legal, you'll want to look into the Smart Visa program. 
Thailand is a mix of bustling Asian metropolitan areas and gorgeous laid-back beach towns. The community attracts relaxed and interesting people from around the world.
There are numerous comfortable coworking spaces for digital nomads around the country. You can spend your days surrounded by like-minded remote workers. 
There is a variety of stunning natural landscapes around Thailand like remote sandy beaches, forests, and parks. Thailand also has a famous international party vibe. If you ask any well-versed backpacker, they will probably describe Thailand's epic full moon parties on koh Phangan. 
In addition to all of the fun to be had in Thailand, It's an established tourist destination. Basic things like banking, communication, and safety are all there. 
Perhaps the biggest drawl of all to working remotely in Thailand is the affordable cost of living. Thrifty digital nomads can live for 800 USD a month if they're smart spenders. This includes all of their accommodation, food, and transportation. 
Thai people are really friendly, no matter if you buy what they sell or not. The country is known as the land of smiles for good reason.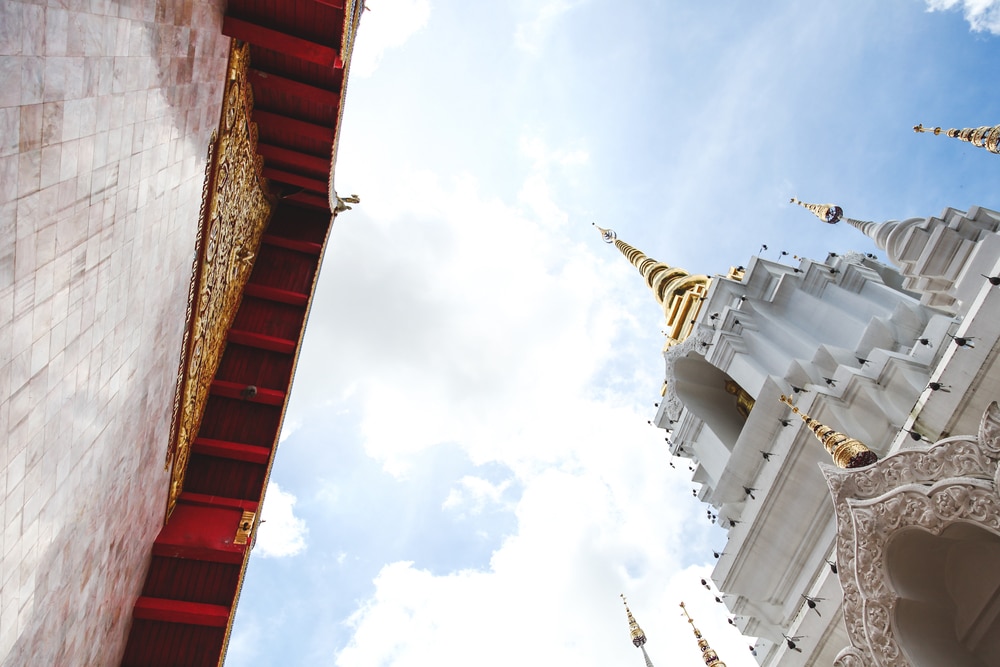 #3 Portugal
For those of you who prefer a more European lifestyle and aesthetic type of Remote work vacation, look no further than Portugal. It is quickly becoming one of the most popular destinations for digital nomads because of its exciting nightlife, affordable cost of living, and delicious cuisine. 
The mild maritime weather in Portugal is perfect year-round. The country is home to gorgeous shorelines, epic mountains, rich history, and a very lively nightlife. The cost of living is low, especially compared to other European countries. Remote workers can easily live for 1000-1500 USD per month. It's also one of the top 20 countries for fast Wi-Fi. 
Portugal requires EU travellers who are staying for more than 20 days to apply for a Temporary Stay Visa. This visa allows remote workers to stay for up to a year without becoming a resident. More information about the visa process can be found in this article on Working Remotely in Portugal.
The city of Lisbon is one of the most lively in all of Europe. It is quickly becoming full of digital nomads. 
After work, allow yourself time to wander the winding medieval streets or grab happy hour drinks at any of the numerous bars. Lively with travellers, many party well into the night in Lisbon. If you head out to Lisbon, check out Trobadores and try a shot of GinJin at Ginjinha Sem Reval!
If you're searching for something a bit quieter, check out Madeira Island. Madeira Island is home to the town of Ponta do Sol. This little village has become known as the "digital nomad village", a close-knit community of remote workers. There is even a free co-working space with workshops and fitness classes for every level.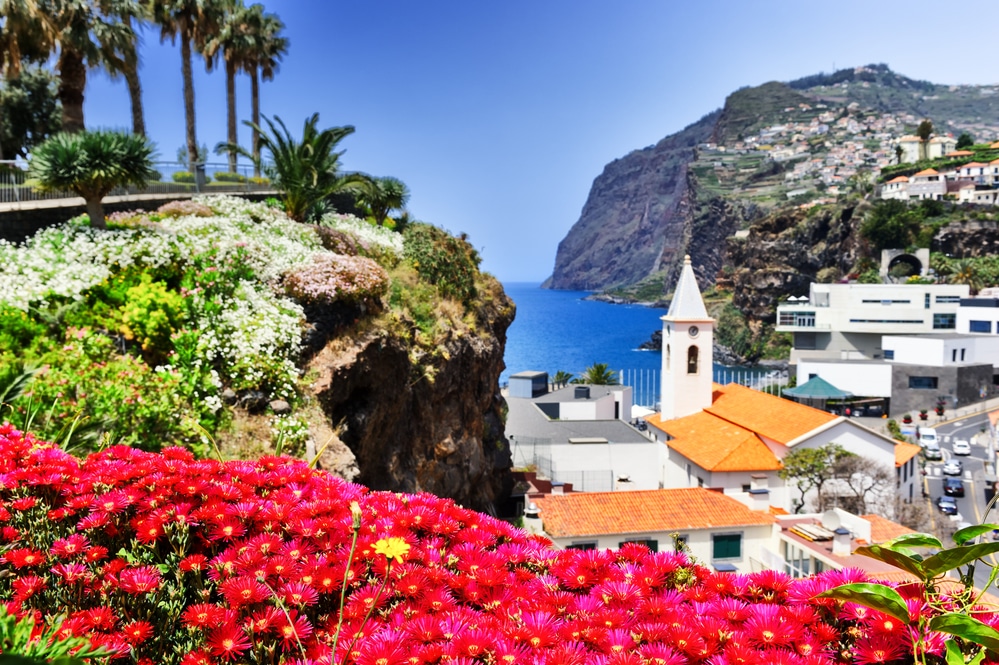 #4 Australia (Melbourne)
Melbourne has recently been named one of the best places to work remotely by a variety of publications. It has also been named the World's Most Livable City for seven years in a row. It's the second-largest city in Australia. 
The rents are not as cheap as other places on this list, but the infrastructure is great. Public transportation cuts down on the cost of living significantly. If you're willing to live on the outskirts of the city you'll find plenty of affordable options. 
This city has a culture all its own. Melbourne is known for its music, cafes, arts, and diversity. It's a cultural hub within Australia. 
There is always something going on in Melbourne. It may feel more easily accessible for English speakers without knowledge of a second language.
It also hosts a couple of state-of-the-art coworking spaces for digital nomads. The Cluster, is an excellent coworking Penthouse where you are bound to meet other digital nomads. Who in turn are embarking upon a similar journey in Australia. 
If you fancy making Melbourne your go-to remote working destination, find out more here.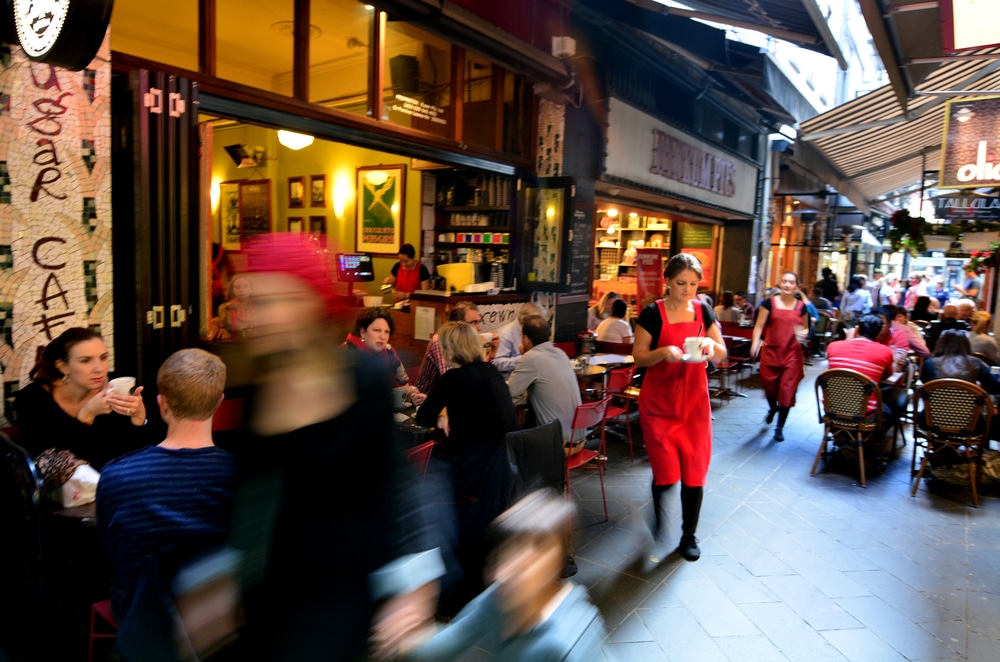 5# Maldives 
The Maldives might be replacing Bali in desirability for digital nomads. It may seem like a strange choice because for years the Maldives has been viewed as a vacation destination for the mega-rich with their overwater bungalows and massive resorts. 
Recently, the Maldives have begun to change their tune. The Maldives is becoming more accessible to a variety of travellers, including digital nomads. 
If you're looking to work remotely from one of the most beautiful tropical beaches in the world, then this is a great choice for you. 
The Maldives have exceptional internet, especially for islands. You can connect to Wi-Fi almost anywhere in the Maldives, even from the beach! 
The beaches are serene and relaxing, making it easier to focus on work without the distractions of more metropolitan areas. It's easy to find seclusion and quiet, even during peak seasons. Still, the islands are small enough that you can get around mostly on foot, cutting down transportation costs significantly. 
As far as lodging, the government of the Maldives has recently been allowing guest houses, which appeals to digital nomads seeking budget accommodations. It's easy enough to find a guesthouse for around $30 a night which includes breakfast during the off-season. 
More information about working remotely in the Maldives can be found here.
As you research which country to call your own, on your journey as a digital nomad on a vacation, you'll want to weigh all of your options. Finding the perfect blend of nature, safety, affordability, and culture that meets your needs is key. Each of these options provides experiences that will satisfy every type of person in 2023.