If you're interested in teaching abroad but are worried about having to commit to one location, you're in luck. Teaching English online isn't just limited to teaching from home!
There are a variety of online teaching jobs. Teaching offers work with different people, of different ages and abilities. Some will be learning English for specific purposes; such as business, some to improve English at school, and others will just want to talk with you. Some students are from very remote areas of the world. Without this online opportunity, the students may never experience someone from abroad.
Teaching online is very attractive to people at the moment, as working from home is the new normal. Teachers worldwide have been forced to move online. Joining ESL Companies and platforms such as Preply, Amazing Talker, and iTutor, have created a very realistic way for teachers to make money in their spare time while making a difference in people's lives as well as their own.
Can I teach English online from home?
Teaching can be done from the sofa or bed in your home… However, you are paid to teach, so be professional. It may not be the best idea to teach in your PJs unless it matches the theme of your lesson.
Teaching from home is also a great gateway job to starting your remote working career. When starting a new venture. Work may not flow in as fast as you would like. This teaching job can fill empty gaps in your working schedule, and help get you to where you want to be. All you need is a strong enough internet connection and the correct equipment.
If you are a stay-at-home parent or someone who needs flexible work, becoming an online English teacher is a great option for you.
Is teaching English abroad worth it?
Teaching English has taken off, especially if you are planning to travel the world and work remotely at the same time. You can swap your moody weather for a life of teaching in the sun from Portugal, Thailand, or even Mexico.
In the past, people just travelled with a backpack and a round-the-world ticket. People who wanted to stay longer or ran out of money got jobs in coffee shops or went fruit picking in Australia. Some settled in South East Asia or South America to teach English to schools.
Due to the advancements in technology, people pack up with a TEFL and laptop in hand, and travel the world slowly, teaching English online along the way. That's what I did.
Who teaches ESL?
People from every background are teaching English as a foreign language. From stay-at-home dads to people who are starting up businesses. The majority of online teachers are digital nomads and travellers who just want that extra bit of cash.
How sustainable is teaching English Online?
For most people, job security is very important. Placing all your eggs in one basket is never a good idea. To reduce the risk of not having work, register with a few online ESL teaching companies and schedule classes in situ.  iTutor is a great company to start with. Classes are very flexible, which allows you to experience teaching adults as well as children.
Where do I teach English online?
There are many large online English teaching companies that you could apply for a teaching job on. some have been listed below.

The majority of these schools provide their own fresh curriculum and materials to teach from, the lessons are very interactive as well. Great because no one likes to use outdated textbooks and photocopies of boring worksheets!
The majority of online lessons usually last for 25 minutes. You can open as many slots as you like but beware, this can create burnout!
To teach English online with a company, you may need to take a TEFL course. The biggest requirement though is being a native English speaker. Some companies only want a specific passport. If you are already a teacher at a physical school, it's easier to get hired and you will be one step ahead of everyone else.
Parents sometimes choose the teacher, and other times you just open slots and the company fills them for you. When the parents book the teacher, you get regular slots (If they like you). So make sure the video you attach to your profile, is a good representation of yourself; smile and make it fun! When the company assigns the classes to the teacher, you are usually teaching different kids each time. This isn't exactly a bad thing because every time it's like a fresh start and you have lots to talk about.
Teachers usually get paid a base rate, and then various bonus schemes. This depends on the rating that your students give you and how many classes you have taught. You can obtain penalties for missing a class, even due to illness or technological breakdown so be mindful of this. Teachers can also earn a bonus for referring new teachers onto the platform ⭐
Will I be teaching English online at 1 am?
Teaching online at 1am depends on the time difference. When teaching Chinese children English, the lessons generally run all weekend, and during the week between 5 pm–9 pm Beijing time. (which is 10 am–2 pm in the UK or 5 am–9 am in Washington DC, USA.)
There are teaching opportunities online that cater to many nationalities. You can potentially, teach English around the clock.
Almost all online teaching platforms have a minimum number of hours you need to teach each week. This usually ranges from 8–12 depending on the time of year.
Is it a good idea to set-up an online English teaching business?
Every new business wants a low startup cost. Fortunately, getting started as an online EFL teacher isn't expensive. All you need is a fast internet connection, computer, webcam, and headset. No visa fees, flights, or relocation costs 🏖️.
Tutors who start teaching independently, specialise in an area –  e.g. Business English, exam preparation or early stages. If you want to narrow the competition, It's possible to also teach a different subject in English. With Preply teachers can pick subjects such as graphic design, math, English… plus more.
If you want to set up your own online teaching business, you will usually have to invest in the marketing side of things to bring the students in. People teach online using a variety of platforms, you can set up online with video chat programs such as Skype or Zoom, and/or with messenger apps like Whatsapp.
It's a great time to be part of this online teaching movement, According to tefl.org 'The online language learning market is predicted to be worth a staggering $10.5 billion by 2025.' It's never been a better time to start online teaching.
Can you make money teaching English online?
Some online teaching companies have very low pay. It's good to gain experience in these places to get your first online teaching job, but as is the case in most professions, the more experience you have the more you earn. You will need to build up your skills and experience first in order to be able to achieve that higher rate that you truly desire.
Experienced teachers who set up their own company and specialise, usually can earn $30 per hour and upwards. For most of us online teachers, the average salary is around $12-25 per hour.
One of the big benefits of teaching English online is that you will save money from not commuting and the morning latte. However, it's a great idea to make your own barista-style coffee at home.
Can you teach English online without a degree?
It is possible to teach online without a degree, in the same way, that you can teach abroad without a degree. However, it does limit your options. Most reputable companies require English teachers to have a degree.
Should I do an online course for teaching English online?
There are a few schools that accept teachers without qualifications, but you would be in a better position if you at least had a TEFL certificate. It's amazing what you learn during the course, the techniques and experiences learnt will help you manage in the classroom so much better.
For face-to-face teaching jobs, I strongly recommend doing a TEFL course which also includes invaluable teaching in-person at a school. This will make you a more effective teacher in the classroom. i-to-i have an amazing selection of courses and internships.
Online TEFL courses range in price from $10–$1000. How much to pay depends on what you want to get out of it. Unless you think you know everything and want a quick course, then pay a small amount. You won't learn much with this though. If you want to learn something to help you be a decent teacher, do practice lesson plans and assignments and get support from real teachers, pay a bit more, you won't regret it.
How to get started teaching English online
For some online English teaching companies, you need a year's experience. Some only count actual teaching experience, but others will include any work with students e.g. tutoring or volunteering.
To teach English online with no experience is possible. There are internships that you could do to obtain the experience first-hand and soak up the sun on a Thai beach as a bonus. It's also an amazing experience to see a student's eyes light up with joy when they learn their first English word from a foreign teacher.
What equipment is needed for teaching English online?
In general, you'll need a desktop or laptop computer with a spec fast enough to run whatever program you are using to teach online. The bigger the online teaching company the higher the requirements usually are. For some companies such as Palfish, you can teach just by using your mobile phone or tablet.
1. Fast internet connection
Obviously, to do a video call with a student, you need to have fast enough internet. This might be 10 Mbps or 20, depending on the software you are using. It's often better to teach using an ethernet cable plugged into your router.
SayABC requires all teachers to use an ethernet cable. If you haven't got stable internet, you could use a portable wifi hotspot, which works using a sim card or your phone.
2. Webcam
While your laptop or desktop may come with a built-in webcam, the quality might not be as good. If you want a nice crisp picture to look professional to students, then consider investing in a webcam. One benefit of using a webcam is that you can set it up in a more permanent and consistent position pointing at your teaching area. That way you don't have to keep balancing your laptop on your pillows.
3. Headset
Sound is vital for teaching English online, so a good headset is a must-have. Headphones cancel out background noise and a good microphone ensures that the students can hear you properly. The room you are teaching in needs to be super quiet and if the room echoes buy some blankets to absorb sound waves.
4. Wireless mouse and keyboard
Unless you want to spend hours a day hunched over a computer, it's a good idea to get a detached mouse and keyboard. Ideally, you want to place your wireless mouse and keyboard in a convenient location without having to worry about wires. When you have to use props as well, you don't want to tangle up your wires. This can result in your laptop falling off the table.
5. Props
Props help bring your lessons to life, maintain interest and make your lessons more fun and engaging. I get more regular students when using props. There can be many distractions when learning online. Most of them are out of your control, which means that you need to get creative and sometimes a bit silly.
What are the best platforms for teaching English online?
In no particular order, here are some companies where you can teach English online. I have tried and tested them all.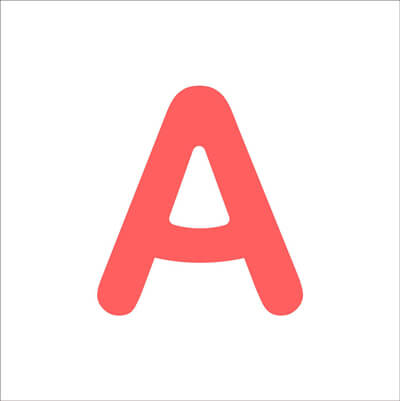 AmazingTalker is a great opportunity for ESL Tutors to earn online income tutoring both adults and children from anywhere in the world.
You can teach as many hours as you need and set your own flexible schedule, hourly rate and lesson plans. The best thing about Amazing Talker is that teaching isn't just limited to English, you can teach a selection of other subjects as well.
---
Preply is a great platform for both students and teachers. Students can connect with a professional tutor who they choose for a 1-on-1 tailored lesson. Unlike most ESL platforms, teachers can set their own hourly wage and potentially work 7 days a week 24 hours a day! The flexibility that Preply has will hopefully set an example for the whole industry.
---
Magic Ears are a super kid-friendly platform. Classes range from 1-4 students and classes are 25 minutes long. You need a Bachelor's degree and TEFL certificate. No prior teaching experience is needed. Magic Ears look after the teachers and provide training sessions.
The typical Magic Ears Teacher's pay rate is $18-26 per hour.
---
Education First is a huge teaching company with schools all over the world, including China, Russia, Indonesia and the UK. Their online school has options to teach adults as well as children, both in groups and 1:1. Lessons range from 20 to 45 minutes and materials are provided.
To work for EF Online, you need to be from the USA or the UK, to hold a Bachelor's degree and a TEFL certificate.
The typical English First Teacher pay rate is $12 per hour for adults and $13-16 per hour for children.
---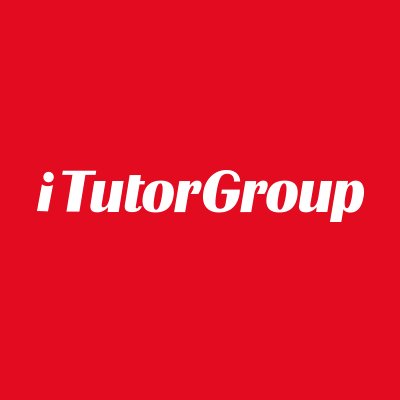 iTutor group is great for teaching both children and adults. This company works with students worldwide but mainly in Asia. iTutor have a large range of hours. They do require a minimum of 10 peak hours (Which are usually evenings and weekends.) This means that you have to teach at the weekends if they book you into them. With iTutor you will always get at least 1 hours notice before you teach.
iTutor Group requires a Bachelor's degree, TEFL certificate and 1-year of teaching experience. You do not need to be a native English speaker, but it helps. One of the massive downsides of iTutor Group is that their Pay rates are location-based. For teachers in the US or UK it's fine, but if you are located in most of Asia, and South America, pay rates are low. More on the process of joining iTutor can be found here
With the completion bonus, the typical iTutor pay rate for two 25 minute sessions is $14.28 per hour.
---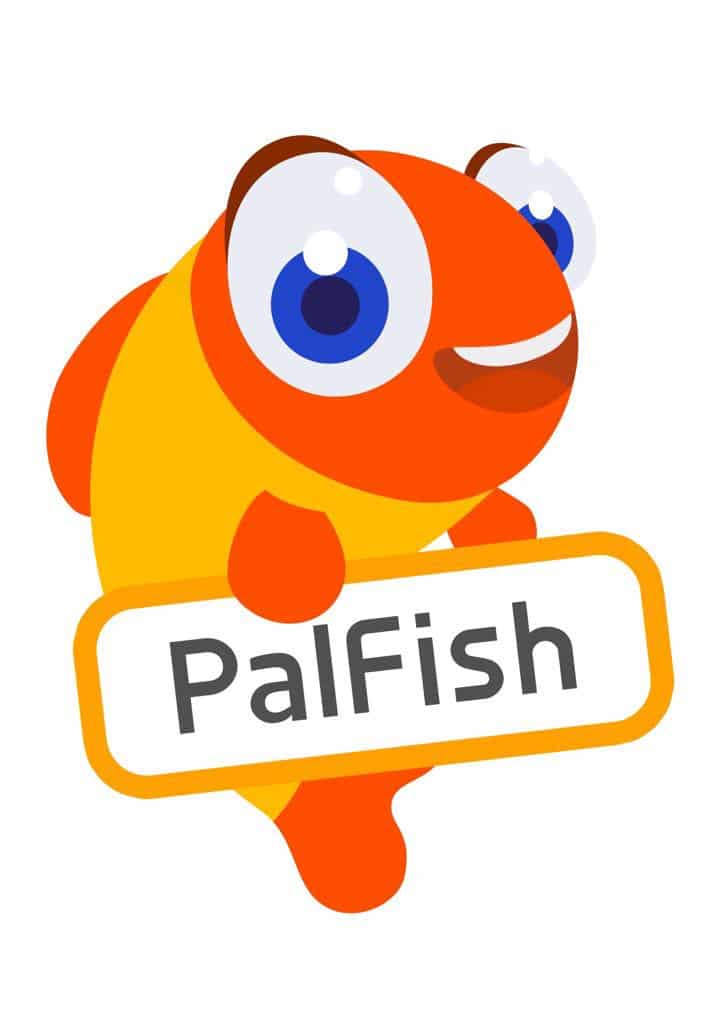 PalFish is an app-based platform that connects you with English language learners from all over the world, for all ages of students. Great for students and teachers who have busy lifestyles. With Palfish you can teach from your mobile phone, all you need is 5G or a good WiFi connection.
One downside is that teaching with PalFish can get a little frustrating, especially when you are trying to teach students on the bus or in the car.
But that being said, you do not need a degree, TEFL or a computer; this makes PalFish one of the most practical online teaching platforms. PalFish is a great option if you want to teach English online with no experience.
You can teach one-on-one lessons or an entire group at the same time. The typical PalFish Teacher pay rate is $10–$18 per hour, however, you can set your own rate of pay.
---
italki is an online language platform that connects learners and teachers through video chat. This platform isn't just focused on teaching English, they teach a huge variety of languages 1-on-1.
To teach as a professional teacher, you would need some type of teaching qualification such as a TEFL and degree in the subject you plan on teaching. Alternatively, you may wish to become a community teacher where no qualifications are required. You have the freedom to set your own pricing.
Many students use this platform for a mutual language swap.
---
With Cafetalk you have the freedom to create your own lessons and set your own price. Non-language lessons are welcome, so you can focus your teaching on a different subject other than specifically teaching English. Most of the students are Japanese adults.
The typical Cafetalk tutor's pay rate is between $14–36 per hour.
---
Is Online Teaching the future?
Remote working is certainly becoming more popular. Online teaching is still a relatively new industry. As time progresses I can imagine there will be more competition and incentives for more permanent teachers. I'm sure going forward, many teachers will hold a PGCE qualification instead of a TEFL. If teaching is what you want to do in life, it's never been a better time to start. You can grow as the industry does.
Have fun and smile! Remember that teaching English online with no experience is possible. Looking into the future and gaining teaching experience, you may want to become an independent teacher.